Mexico to host United Nations Women's Equality Forum
As part of the commemoration of the 25th anniversary of the Beijing Declaration and Platform for Action (PAB), Mexico will host the Generation of Equality Forum in collaboration with the United Nations Organization for Women (UN Women).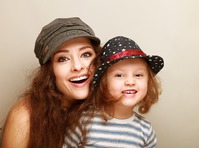 The goal is to ensure that no woman and girl is left behind.
This forum aims to promote the advancement of women and girls around the world, in coordination with the Government of France.
It was reported that the forum will be held in Mexico City on 7 and 8 May and in Paris from 7 to 10 July 2020.
This Forum, detailed INMujeres, is an opportunity to give continuity to the advances and address the most significant challenges in the implementation of the PAB.
"It will be a privileged space for the participation of feminist and women's movements and national and international civil society organizations.
The Forum will also bring together strategic actors to achieve gender equality, which is essential to achieve Agenda 2030 for Sustainable Development, including representatives of local governments, the legislature and private initiative from all regions of the world to ensure that no woman and girl is left behind.
With the holding of the Generation Equality Forum, the Mexican government maintains its commitment to gender equality and the empowerment of women and girls, which will be embodied in the National Program for Equality between Women and Men (PROIGUALDAD) 2019-2024 and the New Multilateral Transformative Foreign Policy, which Mexico is promoting.
The Forum will take as its starting point the great contributions and struggles of the feminist movement to the cause of equality in an international situation where all the human rights of women and girls must be guaranteed.
By Agencies