Trade deficit from Mexico to Latin America grows
Despite being the main exporting country in Latin America since it concentrates 42 percent of the total foreign sales of the region, Mexico tripled this decade its deficit in the trade balance as a percentage of gross domestic product (GDP) to go from 0.5 percent. in 2010 to 1.7 percent in 2016, said the Employer Confederation of the Mexican Republic (Coparmex).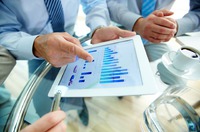 Deficit of exports from Mexico to Latin America grows
Therefore, it is urgent to diversify national exports, in terms of products and destinations, and reduce dependence on the United States, for which the organization proposed 8 proposals.
The national content of products sold abroad must be increased, with public policies that should not be postponed and the joint collaboration of the public and private sectors.
A clear weakness of Mexico's export offer is its low level of national integration. In some sectors, Mexican added value is reduced to labor. At the national level, it should go from the current 45 percent average to 50 percent, so that small and medium-sized companies should become suppliers of large exporters, but there is a need for quality development and financial strengthening options.
The employer-union also proposed that certainty should be provided to export investment, strengthen industrial groups, give strategic financing to foreign trade and strengthen the logistics infrastructure. A subnational alliance and development of regional vocations must be established, and the Mexican government must maintain a presence and influence multilateral organizations that govern trade, the economy and development worldwide.
The specialized international promotion of the country's export offer should be strengthened, which after the demise of ProMéxico is intended to be carried out with embassy personnel, but professional, technically qualified, experienced support is required and it is fully focused on the tasks of prospecting, targeted promotion, and business closing
Mexico must maintain its participation in major trade fairs, events and international trade and investment circuits since its participation in 15 international fairs have now been canceled.
While acknowledging that the Treaty Mexico, the United States and Canada (TMEC) will continue the strength and commercial integration of North America, with which Mexican exports have doubled as a percentage of GDP, that should not be reason to ignore other opportunities Even less when Mexico is one of the most open countries in the world and has 11 treaties with 46 countries that involve a market of 1.2 billion people.
The employers' union highlighted that 88 percent of exports currently are from the manufacturing sector, compared to 70 percent that concentrated oil products in the 1980s and that Mexico increased its participation in global value chains by 6.3 percent. superior to that of Brazil or Peru and equal to that of South Korea.
On the certainty of export investment, Coparmex emphasized that the stability of the laws, institutions, and programs related to exports is essential to trigger international investment towards Mexico destined for export.
The opening of sectors (such as energy), the stability of the tax system (especially on VAT and income tax), the gradual adjustment of labor and salary levels, are decisive for the growth of the export sector.
Clusters, logistics infrastructure and financing to the export sector
The federal government should promote the strengthening and vertical integration of clusters, particularly in the automotive, auto parts, aeronautical, electronic and agroindustrial industries, and highlighted that several regions have developed competitiveness and specialization in certain industries, such as the Bajío Occidente Center Alliance (ACBO) ) conformed by Aguascalientes, Guanajuato, Jalisco, Querétaro and San Luis Potosí.
Regarding the logistics infrastructure, it is essential to conserve, improve or modernize the roads through which the export goods move, as well as strategic investments in ports, airports, and warehouses through which the merchandise that is exported flows.
Regarding the strategic financing of foreign trade, Coparmex reported that in other countries they have institutions and financial instruments specific to the sector and in Mexico, that role has been successfully fulfilled by Bancomext.