United Kingdom issues Mexico travel advice because of violence, migrants and Zika virus
The government of the United Kingdom issued a series of recommendations for British citizens wishing to travel to Mexico. Through a statement on its website, the British authorities asked their citizens to take into account the migrant caravans, the Zika outbreak and the insecurity that exists in Mexican territory.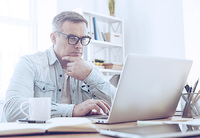 TIP: Take out comprehensive travel and medical insurance before you travel.
The British authorities also asked to take precautions for the hurricane season that covers the months of June to November and that affects the Pacific and Atlantic oceans.
"The security situation may pose a risk to foreigners. Be alert for the existence of street crimes like robbery, assaults, and kidnappings in vehicles".
In certain cities of the country, care must be taken to avoid getting caught up in a confrontation between criminal groups related to drugs. Since 2017, the main tourist destinations such as Cancun, Playa del Carmen, Cozumel, Los Cabos, Puerto Vallarta, and Nuevo Vallarta, have recorded several incidents of shootings and other cases of violence.
"Although tourists have not been the target of such incidents, anyone who is close to an act of violence could be affected." The British government pointed to Veracruz as the most violent. "There has been a recent increase in violence in this entity."
Regarding migration, it is necessary to consult the Mexican authorities about the border closures before attempting to cross the land borders. The Government of Great Britain reported on the caravans of Central American migrants crossing from the southern border of Mexico with Guatemala to reach the United States and warned about the closures of the country's northern border, which could affect the crossing to the North American country.
The authorities of the United Kingdom have classified Mexico as a country at risk for the transmission of the Zika virus.
"If you are abroad and need emergency assistance from the UK government, contact the nearest embassy, ​​consulate or British high commission."
The tourists are informed that Mexico City presents periodic marches and demonstrations, so they should take precautions for road closures.
According to the figures issued by the UK, in 2016, Mexico received more than 513 thousand British tourists and it was stressed that there were no problems in most of the visits.