The gastronomic offer of Guadalajara restaurants in Plaza del Sol, everything and for everyone
Plaza del Sol in Guadalajara has always had varied gastronomy through restaurants that are already a reference of flavor, quality, and distinction for their customers.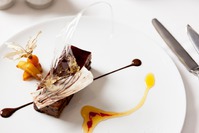 The gastronomic offer of Guadalajara restaurants in Plaza del Sol. Stock image
In each of the venues of Plaza del Sol there is always an ideal option to our needs: pastries, coffees, traditional local food, but also the most commercial, however all are meeting point to coexist, make it with family and friends, even to give us a taste when we are in Plaza del Sol for whatever reason of our daily activities, time is pressing but it will never be too late to enjoy an ice cream or a treat.
Plaza del Sol also has restaurants that generate a close and intimate atmosphere, ideal for spending time with the couple or for doing business, also as a meeting point to take a little formality away from transactions or financial proposals and that these are developed in a more pleasant environment. In short, there are multiple options, but always with the certainty that treatment and customer service are essential.
Let's have breakfast, lunch or dinner
As for restaurants that offer service during the day, afternoon and night, there is, for example, Sanborns (zone H, local 6), where its collaborators always receive you with a nice smile, it is law to eat the Swiss enchiladas, or to open an appetite with the tortilla soup, you can not miss the coffee, ideal and unconditional companion. If you go to Chai (zone O, local 1), also the experience is delicious with its proposal of baguettes and salads, the garnish of French fries is an essential complement, you must try a classic panini, the "club chicken" that is dressed with chipotle. As for drinks, cocktails, and beer, the menu is very wide.
Burger King (zone F, local 1C) has an excellent offer in hamburgers and for all pockets, while Chilli's (zone D, local 3 AB2) invites us more to chat with family and friends with their very large portions. Bocadeli's Spanish and Italian style proposal (zone B, local 20 and 21) is also spectacular and the mineral orangeade is delicious.
Find the homemade taste
For those who seek the flavors that remind us of the time of our mother or grandmother, or look for that flavor that only the neighborhood offers, there are also options such as La Playita (zone A, local 3 and 4), a classic in Plaza del Sol, its Mexican cakes and antojitos has no loss. La Cabañita (zone A, local 23) also defends itself well with its delicious menu that fulfills the whims of the most demanding customers. Lonches Gemma (zone C, local 6B) are equally unmissable; they are part of Jalisco's gastronomic culture, almost of a denomination of origin such as tequila.
More coffee? Yes, please
For those looking for some time alone or working with the computer to finish the day's slopes or just hanging out with friends, there are different options at Plaza del Sol, for example El Sorbo de Café (zone B, local 23) where the atmosphere is very warm and coffee and its variants are served quickly. If you prefer more fun drinks with sweeter complements, there is Starbucks (zone C, local 4A) that always offers a very dynamic menu to the eye and the taste buds, right now there is the special Christmas, yes, the punch, both in its cold and hot version. There's also La Flor de Córdoba (zone C, local 2CB), whose flavor reminds us a lot of southern Mexico, its collaborators always have a nice smile for customers; apple pie is a must.
Shall we go for ice cream?
To satiate our desire for a delicious dessert, there is also for all tastes, the hit in Nutrisa (zone A, local 39 and zone D, local 6) are the toppings, your yogurt ice cream can be combined with jams, cereals, chocolate, and other jams. Dolphy (zone D, local 1 and zone H, local 14 and 15) is a genius with his coffee frappés and smoothies. In Danny Yo (zone H, local 4 and 21), the popsicles covered with chocolate and confectionery are a treat and his fries with different sauces will make your mouth water. Dairy Queen (zone H, local 26) is also a classic and Plaza del Sol, their products are delicious.
Try their pastries
For pastry lovers, there is, for example, OK Bakery (zone H, local 22), where you can buy a birthday cake or bring some dessert for the office. Arnoldi (zone R, local 1) has the best chocolates and biscuits with a wide range of flavors, from bitter to mild; it is simply a sin to go to Plaza del Sol and not buy these delicious chocolates.
By Mexicanist