Chile in Brussels to consolidate itself as a world class supplier of seafood
Between May 7 and 9, Chile will be presented at the Seafood Expo Global 2019, in Brussels, with a pavilion in which 29 national companies will show a varied offer, in the quest to consolidate the country as a world-class supplier of seafood products. sea, with outstanding products such as salmon and trout in fresh and frozen format, mussels, spider crab, oysters, and cuttlefish, among others.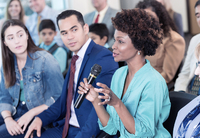 Chile in Brussels to consolidate itself as a world class supplier of seafood
From Belgium, Susana Véliz, Commercial Director of ProChile in that country, indicates that "Chile participates again in this fair, which has become one of the most important events for the seafood industry. Here not only are contacts with Belgium and Europe generated but with the rest of the world. Our country continues to consolidate as a quality producer and Seafood Expo Global is the best scenario for that consolidation".
The show is divided into two sections: Seafood Expo (pavilions 5, 6, 7, 8, 9, 11 and patio) and Seafood Processing Global (pavilions 3 and 4), where global manufacturers of equipment, services, packaging and logistics for the processing of fish, shellfish, crustaceans, among others.
In total more than 70 national and regional pavilions are presented and it is expected to surpass the number of visitors from last year, which was 29 thousand people from more than 150 countries, mostly directors, managers, purchasing and sales executives, representatives of private brands and retail channel, buyers of equipment and services, distributors, hoteliers and producers, who seek the best products on a global scale.
In 2018, 36.4% of Chilean food exports to the world corresponded to seafood, reaching an amount of US $ 7,040 million, representing a 12% increase with respect to 2017. This is due to the large supply of marine resources of high nutritious content that characterize Chile, and to an aquaculture industry that has shown great development in the last decades.
Currently, Chile is a reliable supplier of products such as jack mackerel, sardines, southern hake, reineta, cuttlefish, foxes, sea urchins, king crab and centollón, crabs, shrimp, deep-sea cod, lobsters and prawns, among other abundant resources that come from the waters cold of the South Pacific Ocean.
Regional Director ProChile in Los Lagos, Ricardo Arriagada, highlighted the strong presence of companies in that region: "of the total of 29 Chilean companies present in the pavilion, 17 correspond to companies in the lake region: Acme, Australis, Yadrán Crops, AquaChile , Integra, Manuelita, Marine Farm, Nova Austral, Orizon, Pacific Gold, Catalunya, PVA, Salmones Austral, Sea Garden, St. Andrews, Sudmaris and Ventisqueros). This figure rises to 23 if one considers the companies that have operations in this region (Blue Shell, Blumar, Camanchaca, Foodcorp, Landes and Salmones Aysén).
"The task for this 2019 version of Seafood Expo Global 2019, will be to consolidate Chile as a provider of high quality, world-class seafood. These are leading companies in the field of food, nutrition, and innovation, which are present in the five continents, "said Arriagada.
The Los Lagos Region exported seafood last year for a total of US $ 5,001 million, with an increase of 13% compared to the year 2017. Among the main exported products were salmon and trout (US $ 4,436 million), mussels (US $ 208 million), fish and crustacean flours (US $ 77 million), fish oils (US $ 74 million), carrageenan (US $ 58 million), sea urchins (US $ 27 million) , cuttlefish (US $ 21 million), jack mackerel (US $ 15 million) and king crab (US $ 13 million).
by Agencies