Mexican beer exports grow 10% in first quarter
Beer exports in Mexico reached 13.6 million hectoliters at the end of the first quarter of the year, representing an increase of 10 percent, compared to the same period of 2018, said in an interview the general director of Brewers of Mexico, Maribel Quiroga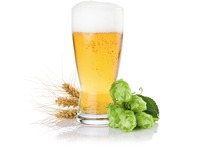 Mexican beer exports grow 10% in first quarter
The main destination for Mexican exports was the United States, with 73 percent participation, a market in which, according to Quiroga, was not affected by the threat of tariffs on imports from Mexico.
The United States market is followed by the United Kingdom, with 3.3 percent; China (which grew twice) and Canada, with 2.8 percent, respectively.
The directive said that the production of the beverage in the country was located in the first quarter of the year at 39.4 million hectoliters, the same report as in 2018.
Meanwhile, imports stood at 0.4 million hectoliters, which meant a 68 percent drop, compared to the same period of the previous year.
"This is important because it means that Mexicans are opting to consume national beer," the board said.
The United States was the main country from which beer was imported during the period, with 82 percent participation; Belgium, with 14 percent; Russia and Germany, with 1 percent, respectively.
The trade balance of the sector during the period was of thousand 578 million dollars, which represented an increase of 19 percent, with respect to the same period last year.
"Artisanal beer still represents 0.1 percent of the country's production, although we see a proliferation in terms of market share; the figures are the same as last year."
The per capita consumption of the beverage in Mexico is 68 liters per year.
"Currently, the challenges we have is to ensure the conditions to operate, to continue producing, distributing and selling beer."
To achieve the objectives as a brewery, Quiroga said that "we must be attentive to the regulatory, fiscal regulations to consolidate ourselves as the power we are and guarantee the conditions so that in terms of productivity we continue to be pioneers and have the economic impact we have".
Finally, he explained that from the sector they expect to have the same levels of growth in 2019 that they had during 2018.
Source: Milenio