Latin America, beauty and personal care market opportunity
Beauty and personal care is an area of importance for the development of the, shows great potential to be the second-largest consumer in the region and the third in production of these items, as revealed by the study Beauty Industry and Personal Care 2019, Atlantia Search consulting firm.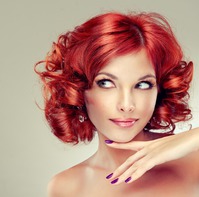 Mexico is ranked 20 at a global level and is the most attractive market in the luxury goods industry. Image: stock photo
In recent years, the beauty and personal care industry has shown steady growth worldwide, in recent figures, it is estimated that the global market for this sector has a value of 180 billion dollars.

According to the Brazilian Association of Personal Hygiene, Perfumery and Cosmetics Industry, Latin America accounts for 14.1 percent of the world market, equivalent to an expenditure of 2.2 percent per capita per year. The main consumers in the region are Brazil (49.1%), Mexico (14.4%), Argentina (8.3%), Chile (5%) and Colombia (5%).
Mexico, being the second-largest market in Latin America, in 2018 had a value of 10 billion dollars, a figure that is only surpassed by the Brazilian market that reached 14,572 billion dollars.
Also, the situation looks different when breaking down the figure in per capita spending where Chile is at the top of the list with 182 dollars a year, while Mexico, Colombia, Peru, Ecuador, and Paraguay did not reach 90 dollars per year.
Latin Americans spend mainly on hair care items, followed by fragrances, men's grooming, skincare, and color cosmetics. In Mexico, the beauty and personal care market is forecast to reach a value of 10,649.8 million dollars by 2022 and is currently the third country with more production of these items which generates an investment of 433 million dollars per year.
The current consumer shows the main interest in finding additional benefits in their products, preferably that work as a long-term treatment, there is also a growing interest in natural consumption, organic and with benefits for the environment, 50 percent of Latin Americans are willing to pay more for premium products.
Sales channels are also an important factor in product distribution, as the trend may be toward the dominance of online sales, but this sector also benefits from multi-channeling.
THE BEAUTY INDUSTRY: VANITY BUSINESS
One of the "safe" businesses within the world of aesthetics is that of nail care, which has had a notable boom in recent years, according to some entrepreneurs.
With or without studies, women with an entrepreneurial attitude manage to get ahead building companies with marked success, today these businesses are known as "the beauty industry".
Nail application, shellac, hair cuts, hair dye, hairstyles and makeup, everything you need to look beautiful, is the service that women and some men have found to start a business and thus exceed their economic income.
In Chihuahua alone, there are a total of 350 businesses dedicated to the world of beauty, registered with the Chihuahua National Chamber of Commerce, including beauty salons, spas, nail shops, and waxing shops, among others.
The cosmetics and personal care industry in Mexico is located within the ten best markets in the world, thanks to its consumption grew exponentially over the past fifteen years, according to Eromonitor International, a market intelligence firm based in London.
Within the sector, there are establishments dedicated to nail care, where different types of enamel and acrylic are applied to satisfy clients concerned about their image. Those who are dedicated to this work activity, acquire their knowledge thanks to the opening of different courses by different companies or people with experience in the field.
Nail salons, the most visited by those who look for beauty in hands
The state capital has seen a growing opening of businesses or nail salons, because as explained by Érika O., an entrepreneur from Chihuahua and owner of several establishments in this area, "it is a much sought-after service because personal care is for many of the most important.
Thanks to the fact that it is not necessary to have a certificate endorsed by federal agencies, it is easy for those interested to decide to invest a fee of over a thousand pesos in workshops and courses where they learn the trade of handling nails.
In Chihuahua you can find through social networks workshops given by businesses of this type, such as Eztravaganzza Nails, Cherry Nails, KV Pretty Nail, Salon Braids, Vanity Nails and even the Training Institute for the Work of the State of Chihuahua has given courses of this type in different parts of the city.
Most salons are always full, their prices range between 100 and 350 pesos, depending on the service requested, but there are nails that can reach up to 500 pesos.